Exploring The Intersection of Big Data and Hospitality: A Bibliometric Analysis
Anahtar Kelimeler:
Big Data- Hospitality- Bibliometric analysis
Özet
Purpose – The term big data has been become one of the most discussed issue not only in the computer science disciplines but also in other disciplines as well. Due to that reason, it has become an interdisciplinary term. Tourism is one of those disciplines where this term is highly studied as the tourism industry has been using big data recently. However, this term has never been studied with the term hospitality via bibliometrics and scientometrics. The main aim of this study is to reveal the bibliometric findings about the studies related to these two keywords. Design/Methodology/Approach – Two different software programs were used during the analysis because they both have advantages and disadvantages. Data (n=120) were collected from WOS database. Results – Two research questions were answered. Results about the trends in scientific publications on the concepts of "big data" and "hospitality" worldwide have shown us that 120 documents were published so far and first paper about these two keywords were published in 2014. Annual Growth Rate was found as 44,49% and 2021 is an important year as it is the peak point for the number of publications about these two keywords. 2015 is the year with the highest average citations per year. Data, hospitality, and tourism are the most important terms because they have the highest frequencies. International Journal of Contemporary Hospitality Management has 20 publications and Mariani, M. has 7 articles. Discussion – 4 potential directions were proposed for future studies. At the end of the study, Theoretical and Practical Implications were proposed as well.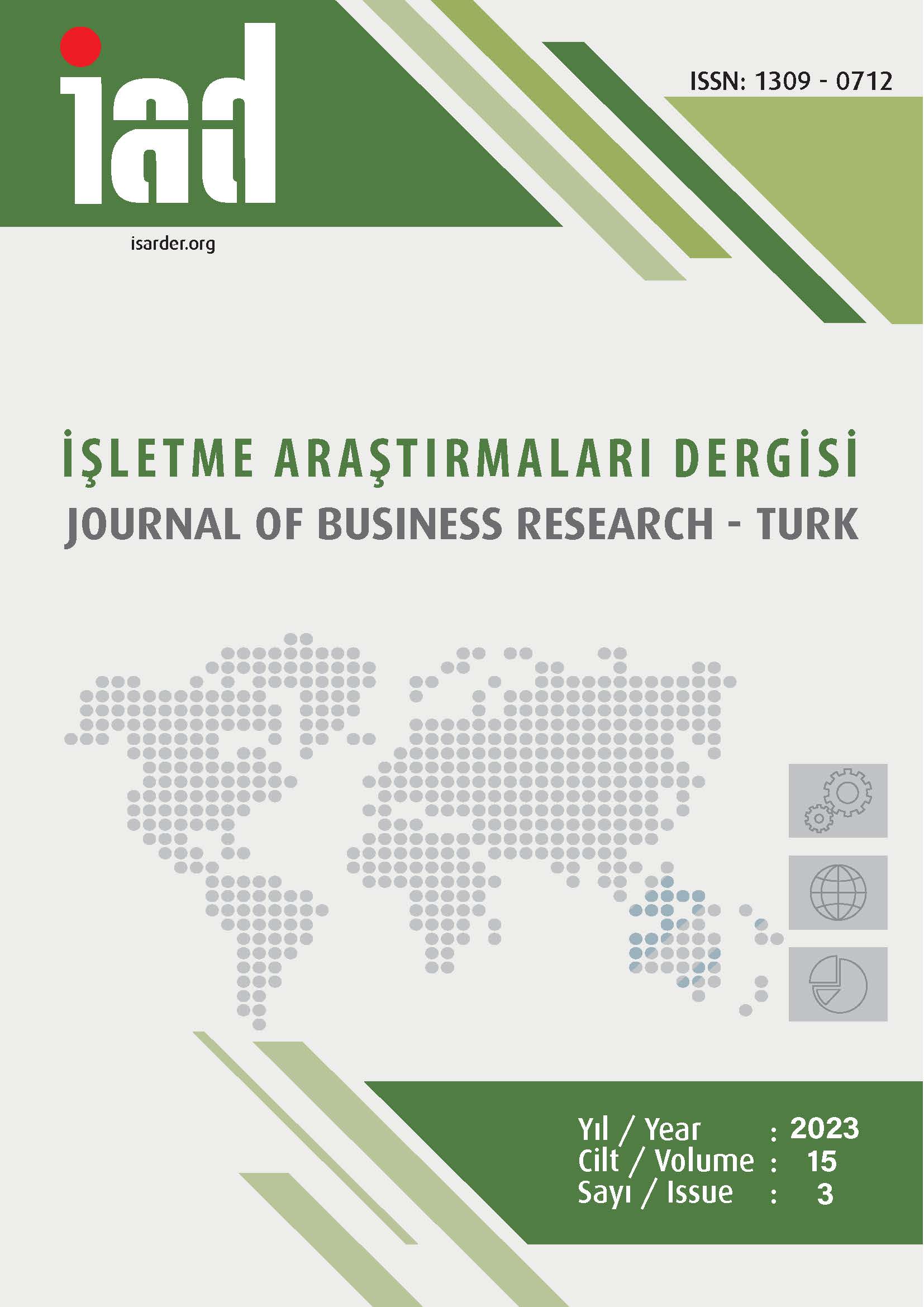 İndir
Nasıl Atıf Yapılır
Kalıpçı, M. B., & Şimşek, E. K. (2023). Exploring The Intersection of Big Data and Hospitality: A Bibliometric Analysis. İşletme Araştırmaları Dergisi, 15(3), 2096–2110. https://doi.org/10.20491/isarder.2023.1699
Lisans
Bu çalışma Creative Commons Attribution-NoDerivatives 4.0 International License ile lisanslanmıştır.