Evaluation of the use of Robotics in Hotels in terms of Customer Satisfaction
Anahtar Kelimeler:
Robotics in tourism- Technological development- Tourism sector
Özet
Purpose: This study aims to evaluate the online guest comments made for all of the hotel businesses in the world that use robotic technology in the tourism industry and serve on the TripAdvisor website by content analysis method Design/methodology/approach –Content analysis model, one of the qualitative research methods, was used in this study. Accordingly, the comments made by customers on Tripadvisor were analyzed and examined under the main theme and sub-themes. Thus, it was determined on which subjects there were more complaints Results – According to the research findings, it was understood that most of the complaints were about price/performance. Additionally, it was seen that the limited responses of the robotic technologies and autonomous systems used to solve the guest's problems were another critical reason for complaints Discussion – The increase in the use of robotic services, which is developing in the tourism sector, as in other sectors, and how this situation affects the consumers of the tourism sector, which shows the service feature based on human relations, have been investigated. In this way, it is revealed how the field of robotics accelerated by the development of technology and the reflections of this field on the tourism industry are welcomed by the visitors, and inferences is made about the future of robotic applications in the tourism sector. In the study, consumer expectations about the future of the tourism sector and the effects of technological developments on the sector in terms of competitive conditions were evaluated. This study will be the first post-pandemic study and aims to guide future research and the industry thanks to its comparison with pre-pandemic findings.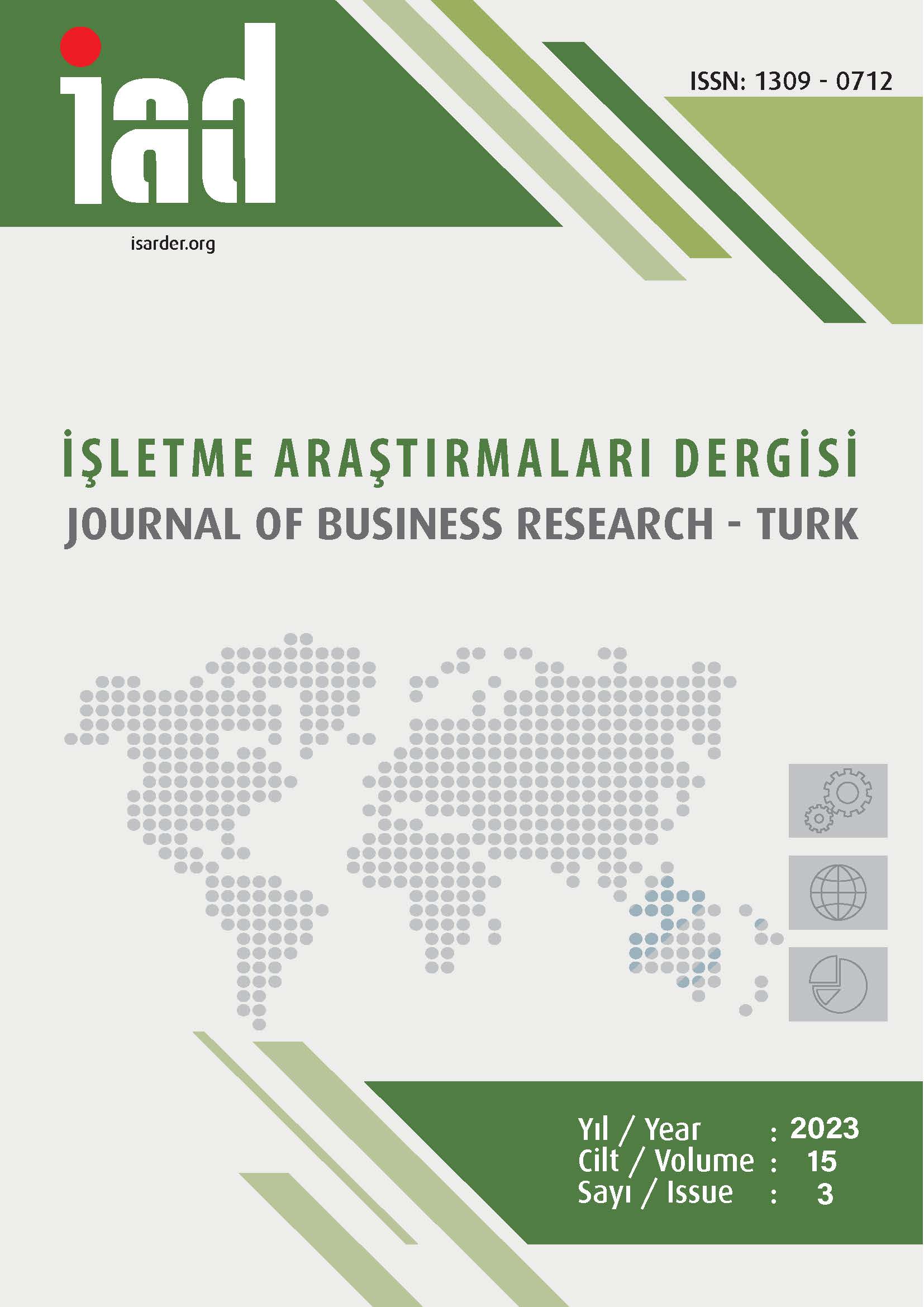 İndir
Nasıl Atıf Yapılır
Gençer, K., & Keşkekci, D. (2023). Evaluation of the use of Robotics in Hotels in terms of Customer Satisfaction. İşletme Araştırmaları Dergisi, 15(3), 1665–1674. https://doi.org/10.20491/isarder.2023.1671
Lisans
Bu çalışma Creative Commons Attribution-NoDerivatives 4.0 International License ile lisanslanmıştır.